Denver, CO — Arapahoe House, Colorado's largest and leading provider of substance use disorder treatment, today announced that national insurance leader, Mike Butler, has been appointed president and CEO.
Mike has more than 30 years of experience in the insurance industry and is a past owner and CEO of Flood and Peterson, one of Colorado's largest privately held insurance brokers. As CEO, he was responsible for strategic direction and operations. Prior to Flood and Peterson, Mike was a senior vice president at Lockton, the world's largest privately owned, independent insurance brokerage firm. His expertise includes growing and building sustainable companies and workplace culture transformation.
He has been a long-time supporter of Arapahoe House, a board member since 2007 and board chair from 2012-2014. He was also the chair of the 6th Annual Arapahoe House Luncheon, the most successful luncheon in the event's history. Mike has been in recovery for 28 years.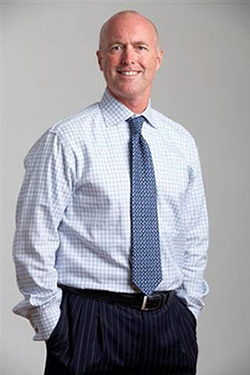 "Appointing Mike as CEO was a thoughtful, strategic decision by the board of directors," said Brandon Mencini, Arapahoe House board chair. "With the implementation of the Affordable Care Act, Mike's insurance expertise is critical to Arapahoe House's future."
Now operating in a complex, challenging healthcare environment, advancing partnerships between Arapahoe House and health insurance providers is vital. The law requires insurance companies to cover addiction as they would other illnesses like cancer or heart disease, opening up new dollars for organizations like Arapahoe House to capture.
"As I celebrate my 28th sobriety anniversary this month, this is a profound moment for me," said Mike. "I am honored to have the opportunity to lead an organization that I care deeply about. I look forward to bringing my proven business experience and insurance expertise to a well-established nonprofit organization."
About Arapahoe House: With 11 locations and 20 quality services for adults, teens and families, Arapahoe House is the largest and leading provider of substance use disorder treatment in Colorado. The organization provides a full continuum of care throughout metro Denver, from walk-in detox centers and clinic-based treatment, to intensive residential programs. Founded in 1975, the nonprofit delivers essential and often life-saving treatment to clients and their families based on national models of care.
FOR IMMEDIATE RELEASE
February 4, 2016
Media Contact: Kate Osmundson
Mobile: 303.887.3691