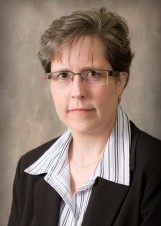 Becky Otteman, MA  has recently been named the new CEO/ Executive Director of Southeast Mental Health Services based in La Junta, CO and serving the entire southeast corner of the state. She holds a master's degree in Administration and was the former principal of La Junta Middle School.  She is currently pursuing national certification in healthcare administration.
Becky serves on the SyCare Board of Managers, Integrated Community Health Partners Board of Managers, Mountain View Housing Board, Colorado Health Partnerships "A" Board and the Colorado Behavioral Health Council's Legislative, Mental Health Center, Integration, and Board of Directors Committees.
"The board of directors has complete confidence in Becky's ability to implement the strategic plan, knowing that she worked in lock-step with Bob for nearly a decade," remarked Tom Marmon, board president.
Congratulations to Becky and best wishes for continued success as the leader at Southeast!