Meet This Year's Featured Speakers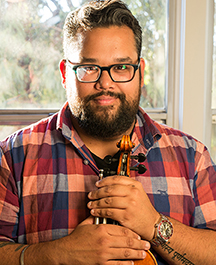 General Session Speaker
Judith Grisel, PhD
Judith is an internationally recognized behavioral neuroscientist and a professor of psychology at Bucknell University with expertise in pharmacology and genetics whose research focuses on determining root causes of drug addiction.
Professor Grisel recently published: "Never Enough: The Neuroscience and Experience of Addiction," a New York Times bestseller.
Keynote Speaker
Vijay Gupta
Vijay is a violinist and educator whose efforts to merge music with mental health are changing the world, note by note.
Gupta is the founder of Street Symphony – a musical advocacy program that empowers citizen-musicians by engaging with communities experiencing extreme poverty, incarceration, and homelessness. The results have been extraordinary.