This year, CBHC is excited to announce that our pre-conferences will take place live and in-person at Beaver Run Resort in Breckenridge, CO on September 29, 2021. These full or half-day learning experiences offer attendees the opportunity to grow and refine their skills whether they be clinical trainings, board education, spotlights on business activities, or general trainings for a broad audience.
Pre-Conference #1: Time Management: Creating Balance in Today's Workplace
Location: Beaver Run Resort, Breckenridge, CO
Date: September 29, 2021
Time: 9:00am - 5:00pm
Cost: $125 per person
Objective: To review current and best practices and provide key managers, supervisors, leads and other staff members with new skills to help focus on priorities, get organized and stay on track. Participants will discover how to identify and attain long-term goals, both personally and professionally, and laser-focus activities on a daily basis to help manage priorities and reach these goals.
Participants will learn to recognize where their time goes during the work day, become a more effective leader, and to plan and implement life balance techniques that reflect their values. This training is designed for key managers, supervisors, leads, and all employees and staff members who want to be more productive every day.
NOTE: Participants should plan to bring their current calendar/time management system to the class.
Handouts:
Summary
Slides
Participant Guide *You may want to print this out ahead of time


Pre-Conference #2: Boosting & Building Wellbeing: A Collaborative Workshop on Values-Driven Wellness Strategies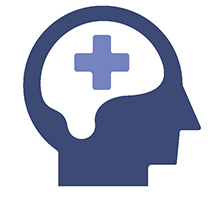 Location: Beaver Run Resort, Breckenridge, CO
Date: September 29, 2021
Time: 1:00pm - 4:15pm
Cost: $50 per person
Presented by Megan Kearns, Muneer Kirmani, Sarah Greenbaum, and Chelsea Vibert
This presentation focuses on the five dimensions of wellness and their adaptability to the individual consumer. We developed value-driven, actionable self-care strategies for our community and Jefferson Center partners. Through our interactive workshop, we will facilitate collaborative strategies to support consumers coping with stress, such as the global pandemic.
Outcomes and Learning Objectives:

Create personal definitions of five areas of wellness
Provide a brief introduction to personal value systems
Redefine self care as wellness to work with an individual with self compassion and intentionality

As well as within COVID-19 Restrictions

Create a discussion around individual understanding of wellness
Elicit personal self-assessment, explore challenges, and brainstorm solutions
Integration of wellness into daily routines
Learn to communicate and implement these strategies with consumers
Learn to develop and tailor provided worksheets to consumer needs
Handouts:
Worksheets - Part 1
Worksheets - Part 2
Slides
*You may want to print this out ahead of time