This year, CBHC is excited to announce that our Mental Health First Aid Summit is back after a three year break. We are also focusing on the importance of clinical care for children and families. These full-day learning experiences offer attendees the opportunity to grow and refine their skills in fun and interactive settings.
Pre-Conference #1: Mental Health First Aid of the Rockies Summit
Location: Beaver Run Resort, Breckenridge, CO
Date: September 21, 2022
Time: 8:00am - 4:30pm
Cost: $50 per person
Mental Health First Aid Colorado invites you to connect with the regional MHFA movement, celebrate our impact, and rekindle your passion for saving lives. The MHFA community is coming back together after three years stronger than ever. Learn from leading subject-matter experts and connect with your peers with networking opportunities. The Summit is designed to inspire, challenge, and recognize instructors, coordinators, and agencies that are broadly supporting the movement. MHFA community members from Colorado throughout the Rocky Mountain region and beyond are welcome! 
View the full schedule HERE.
**Includes breakfast, lunch and coffee breaks
Pre-Conference #2: Creative Solutions for Treating Children, Trauma, and Anxiety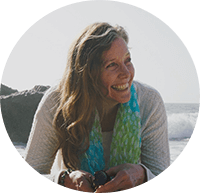 Location: Beaver Run Resort, Breckenridge, CO
Date: September 21, 2022
Time: 9:00am - 4:00pm
Cost: $150 per person
This interactive master class provides hands-on tools for working with children and families, including brief applications for schools, hospitals, and critical incidents. Through exercises and video examples attendees will recognize a child's own strengths for building solutions and gain step-by-step strategies for managing anxiety, trauma, and crisis with children and families.
Pamela King, LMFT, is an enthusiastic and experienced solution focused practitioner, international speaker, author, and trainer. She has over 25 years of experience in numerous settings including domestic violence treatment programs, public schools, as adjunct university faculty, and in private practice. Pam is known for her interactive, engaging teaching.
**Includes breakfast, lunch and coffee breaks