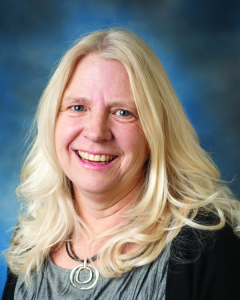 The American Foundation for Suicide Prevention (AFSP) has recognized Dr. Barb Becker, Director of Strategic Programming and Public Policy at Arapahoe/Douglas Mental Health Network, with the 2015 Sandy Martin Grassroots Award. Dr. Becker received the national award for her personal and professional commitment to the field of suicide prevention in the state, including leadership of the AFSP-Colorado Chapter, the Douglas Arapahoe Suicide Prevention Alliance, the Colorado State Suicide Prevention Commission and advocacy to expand access to Mental Health First Aid training.
We are very proud of Dr. Becker! Suicide prevention is a very important issue in our state where death by suicide is the seventh leading cause of death. In Arapahoe and Douglas counties, the rates are seventh and fourth highest respectively. Dr. Becker has led the efforts of the network for many years and is our tireless advocate and expert on this preventable issue.
 Barb Becker pictured with her award and AFSP Colorado Chapter members.
The award is named after Sandy Martin who served on the Suicide Prevention Action Network (SPAN) USA board of directors from 2002-2006. She is known as a passionate suicide prevention advocate as she lost her son Tony to suicide in 1988. In 2009, SPAN USA merged with AFSP who continues the award tradition in Sandy's honor.
Dr. Becker was among 40 nominations, and only one of three winners, for the Field Advocate of Year recognition. Congrats to you!