Congratulations to Dr. Nancy Gary as the 2016 Board Member Lifetime Achievement Award recipient!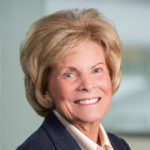 Dr. Nancy Gary | Mental Health Center of Denver
Nancy Gary completed her Master's Child Health Associate degree with a specialty in ambulatory pediatrics at the University of Colorado's Medical School. She worked for the Child Protection Team at the Kempe Center for the Prevention and Treatment of Child Abuse and Neglect. Having soon recognized that the children she was encountering had unmet psychosocial needs, she went back to school and received her doctorate in clinical child psychology from the University of Denver and then dedicated her career to providing physical and mental health support to children and families through her Denver-based practice. With husband Sam Gary, Nancy guided the work of the philanthropic Piton Foundation to focus on children and families.
CBHC would also like to recognize the other outstanding nominees of the Award!
Melanie Worley | AllHealth Network
Melanie Worley is the CEO of Developmental Pathways, one of the largest nonprofit agencies in the state of Colorado that serves 7,000 people with developmental disabilities/delays in Douglas County, Arapahoe County, and the city of Aurora. Melanie, a commissioner for 10 years before coming to Developmental Pathways, received the Distinguished Service Award from ADMHN in 2009 for her work in helping protect benefits for mentally ill individuals, was the Colorado Counties, Inc. Commissioner of the year in 2001, and won the Colorado Counties, Inc. Distinguished Service Award in 2008.
In 2015, Melanie was appointed by Governor John Hickenlooper to the Respite Care Task Force. The Respite Care Task Force studied, through data collection, the dynamics of the supply of and the demand for respite care services in the state. Among numerous other posts, Melanie serves on the board of the AllHealth Network. Melanie also served as past chairwoman of the Highlands Ranch Chamber. She has been chairwoman of the Denver Regional Council of Governments, initiated the formation of the Partnership of Douglas County Governments, and received a federal appointment to the Local Government Advisory Committee, providing local perspective to the Environmental Protection Agency.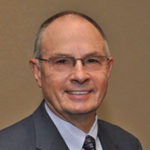 Harrison Cochran | Aurora Mental Health Center
Harrison was raised in Wisconsin and Illinois where he got a dual degree in journalism and psychology from Southern Illinois University. He moved to Colorado in 1976 to pursue his professional career and enjoy Rocky Mountain recreations. Harrison Cochran spent forty years in the newspaper industry – the last twenty as Publisher of the Aurora Sentinel. He served as an officer of state and national press associations. In addition to the Aurora Center Board he served the Aurora Chamber, Unitarian Church, United Way and for 11 years, the Bal Swan Children's Center in Broomfield. His communications skills and contacts gained there have been put to use aiding the Aurora Centers communications and community relations staff. In the five years since his retirement, he has become more active in other committees, volunteering for Center holiday and youth activities.
Beyond volunteering he pursues his passions for skiing , fishing biking and skiing.
Tom Westfall | Centennial Mental Health Center
Tom Westfall is a mostly-retired human services consultant, writer, and parent educator, following a long career in Human Services. He and his wife, Myra, live on a farm on the South Platte River in Logan County.
He currently serves as a volunteer on several boards including: Centennial Mental Health Center; The Colorado Academy of Family Practice Physicians Residency Development Board, and the Office of Colorado's Child Protection Ombudsman Advisory Council. Tom's retirement practice includes a little bit of farming, lots of writing, and teaching a variety of parenting workshops.
As an author, Tom writes a newspaper column for the Yuma Pioneer and the Sterling Journal Advocate, co-authored a book on child abuse, has written five on archaeology and has published two children's books. As a speaker, he is often asked to present at various events, including schools, community gatherings, and conferences, and he is noted for his warmth, wisdom and sense of humor.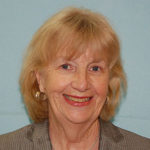 Michelle Haney | Community Reach Center
Dr. Michele Haney assumed duties as the ninth President of Red Rocks Community College in January 2008. Prior to becoming president of RRCC, Dr. Haney had been President of Morgan Community College since 2003. From 1992-2003 she was at Front Range Community College where she served as vice president for instruction and student services, and chief academic officer.
Dr. Haney holds a Ph.D. in counseling from the University of Wyoming, a master's from Chapman College, and a bachelor of arts in Political Science from the University of New Mexico.
Among her awards are: the Shirley B. Gordon Award from the National Office of Phi Theta Kappa, Leader Among Leaders from the American Association of Women in Community Colleges, Woman of the Year for the City of Westminster, Outstanding Women in Jefferson County, and Outstanding Women in Business for Denver. Boards that Dr. Haney currently sits on are: JeffcoEDC, The West Chamber, Community Reach Center, Innovator Educators, the Lutheran Foundation, the Presidential Advisory Board for Phi Theta Kappa, and Campus Compact of the Mountain West which she serves as president.
She is co-author of three books, the most current of which, the Stress Owners Manual, has been published in English, German, Japanese, Finnish, Chinese, Polish, and Arabic.
Buzz Cleveland | Jefferson Center for Mental Health
Mr. Cleveland received his law degree from the University of Denver College of Law in 1971 and his Bachelors of Arts degree from Northwestern University. As a health care attorney for 44 years, he gained extensive expertise regarding health law and the representation of health care providers. His practice included the representation of hospitals, physicians, medical staffs, PPOs, HMOs and related managed care entities. He also specialized in rural health care issues including county, special district and Critical Access Hospital matters. He was directly involved in the formation of healthcare special districts in Colorado. Mr. Cleveland was part of the law firms of Holland & Hart and Yu, Stromberg, Huotari, and Cleveland before starting the practice of Crawford and Cleveland PC with fellow attorney Barbara Crawford. He has also presented to numerous local and national programs on health care as well as labor and personnel issues and has been widely published.
Mr. Cleveland has been listed in The Best Lawyers in America in the field of health care for over 10 years. He has also served as a Board member of the American Academy of Hospital Attorneys (now the American Health Lawyers Association) and the Sloans Lake Medical Group. He has been a Board member of the Jefferson Center for Mental Health for 10 years in several capacities including Board Chair. A long-time advocate of finding solutions to mental health issues, he has worked tirelessly for improving lives across the broad human services spectrum.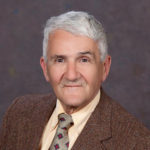 Davis Popkins | North Range Behavioral Health
Davis Popkins was born in Greeley, Colorado, but spent his youth in San Jose, California. He graduated from UC Berkeley with a B.A. in Sociology, and spent one year in architecture school pursuing an M.A. Upon moving to Greeley, he came to North Range in 2003, becoming a Peer Specialist in 2006 and a board member in 2007. He has been an active Frontier House member, contributing to its success with active fundraising, transitional and supported employment positions, volunteering, and advisory board membership. In 2016, he retired from North Range and the Board of Directors. He continues to be an active member of the North Range SPOT drop-in center and Frontier House.
Davis is a man of many interests. He follows politics closely, particularly legislation that pertains to behavioral health issues. He also enjoys music, theater, and ballet. He is an expert in opera and enjoys teaching others about it. He plays the cello and paints.
Louise Sanchez | San Luis Valley Behavioral Health Group
Louise has been a board member of the SLV Behavioral Health Group since 1990 (twenty-six years) and has overseen amazing growth and development at the center. She has held many positions - including president, vice president and president of Sycare. Louise was an educator for 33 years and her commitment to children and young adults has been clear and unwavering as evidenced by her strong support of programs that target this population. As an educator she was elected president of her school's Education Association and was named Educator of the year. In her leadership capacity she has supported board training and promotes national and state training opportunities for board members. Her volunteer work for our center is only a small part of her community work. She has volunteered with more than 10 different community agencies. She also finds time to spend with her family, her grandchildren and attending Bronco games.
Rob Keenan | Southeast Health Group
Rob Keenan hails from Ordway, Colorado, and is retired from his position as Director of Crowley County Department of Social Services. Rob joined the Southeast Health Group Board of Directors in 1979, and has served continuously for the past 37 years. He currently serves as Treasurer of the Board and chairs the Finance Committee. Rob is passionate about health and wellness, and has been an indefatigable advocate for access to substance use disorder services in Colorado communities.